Published:
July 22nd 2020
Liverpool is spooky place to be after nightfall if the stories are to be believed and this city has many spooky tales join Haunting Nights on An Interactive Ghost Walk or Ghost Hunt but to start you off here's  a few places to explore around the paranormal side of haunted Liverpool.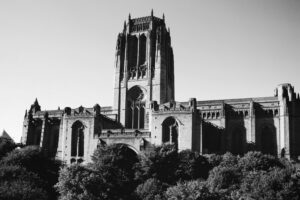 Haunted Sites such as James Street Station started welcoming rail passengers in 1886 and has seen numerous fatalities over the years, but the one paranormal sight that is still often discussed is the ghostly soldier who allegedly alights at the site of a long-disused platform.
Liverpool Cathedral is widely believed to be among the most haunted places in England, with more than 58,000 bodies in the ancient graveyard. Adelphi Hotel sits on the site of a former Victorian hotel and rumors of ghost sightings have been circulating for decades.
Rodney Street is a ghostly avenue where visitors have reported up to 40 ghost sightings—including glimpses of the Lady in White and the infamous Lantern Jaw.
St. Andrew's Cemetery is known as the final resting place of a Victorian man named William Mackenzie, who allegedly sold his soul to the devil in a last-ditch effort to win big. The Epstein Theatre boasts a long and chilling history of hauntings dating back centuries.
The Queensway Tunnel was built between 1925 and 1934, and 17 workers lost their lives during the construction—but who is the ghostly female hitchhiker supposedly still causing accidents there to the present day?   Liverpool's Haunted History Tales of Liverpool's haunted history span the centuries, from the gas-lit streets of the Victorian era to the brutal Napoleonic Wars and beyond.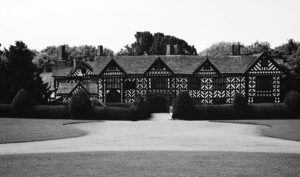 Landmarks such as 16th-century Speke Hall and Georgian Hope Street echo with rumors of brutal murders and restless spirits, and many of the alleged sightings of Ghost have been record this city is labyrinth of ghostly stories so join haunting on a Interactive Ghost Walk or Ghost Hunt at one of these very haunted locations.