Published:
July 14th 2020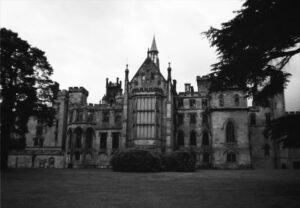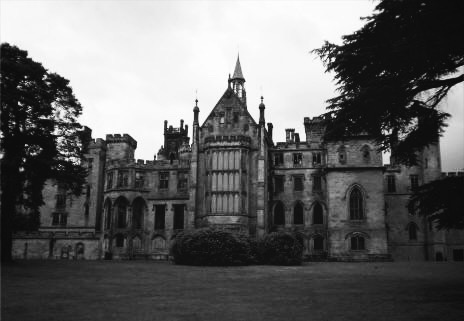 The Haunting Nights Team have  spent many a long night at this very haunted location .
Alton Towers theme park may be famous for it's amazing rides, but what is less well known is the number of ghosts that are said to haunt the grounds.
TV's Most Haunted investigated the grounds and experienced high levels of poltergeist activity.
As the figure drew level the estate worker tilted his cap with a courteous "Good night sir". As soon as he had uttered the words the figure vanished in front of him.
The worker was so scared he ran all the way home. The next day he informed the foreman of what had happened. The foreman asked if he had seen a black dog.
The foreman said he had seen the ghostly figure on several occasions but he was always accompanied by a black dog.
Hex – The Legend of the Towers is an attraction designed by John Wardley at Alton Towers.
It opened in 2000 and is situated in the original armory and picture gallery of the Gothic mansion.
The attraction is tied in with the curse at Alton Towers, the walls around the ride document it. This area is known by staff as one of the most haunted on the estate with regular poltergeist activity.
Tools are moved during the night, staff have had objects and stones violently thrown at them by an unseen entity. Guests queuing for the ride have seen ghostly children dressed in Victorian clothing, that suddenly vanish along with the sound of crying.
The ghost of a large man has been seen in and around the music room by members of staff. Loud heavy footsteps have also been heard coming from the room upon investigation the room is always empty.
Other footsteps have been heard in the banqueting room but in this instance they are accompanied by a dark shadowy figure.
A ghost of a Lady in a long black dress has been seen walking the corridors in the tower, her presence is often accompanied by a strong smell of perfume.
One member of staff believed her to be a guest who was still in the park after hours and asked her to leave. The woman slowly faded away in front of him, much to the staff member's surprise.
When TV's Most Haunted visited Alton Towers a couple of years ago they found plenty of evidence to suggest the site is haunted.
The team had stones thrown at them and a member of the team was assaulted by an unseen entity that left him dazed and with a cut to his head.